Connecting you with the best upstream services
If you are an Oil and Gas Services company that wants to pursue business in South America or Mexico but don't know how to, let us know!
With more than 15 years of experience offering an exclusive service to oil service companies from the United States and Canada, GEOSURVEYS & SERVICES has stood out as the perfect connection between supplier and client in South America.
We specialize in specifically helping Geophysics, Geology, Geochemistry and Environment companies that seek to expand their territory of services in South America. However, it is very difficult due to the language, connections, local presence, etc.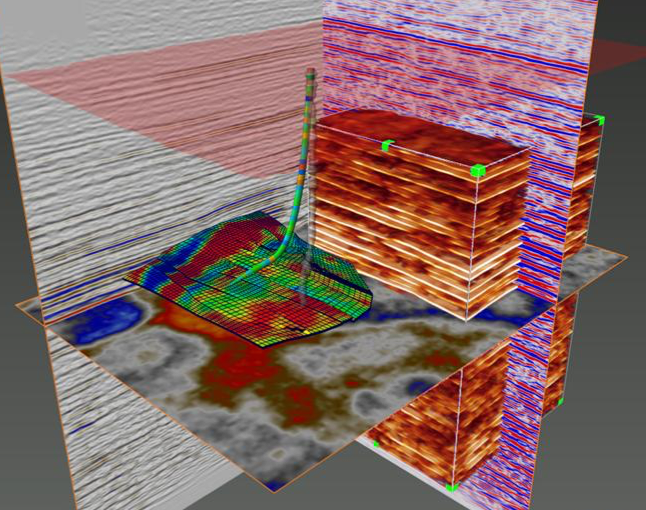 Marine and Land 2D and 3D acquisition, Survey design, vertical seismic profiles
Providing advanced best-in-class seismic imaging services to Oil and Gas Companies Migration & Velocity Model Building
2D/3D Time
2D/3D Depth
Land / Marine, (NAZ, WAZ, Broadband, Nodal, etc.)3D RTM, QRTM & RTM ANGLE GATHERS (ISO/VTI/TTI)
3D KIRCHHOFF DEPTH & TIME MIGRATION
FULL WAVEFORM INVERSION
PREPROCESSING.
3D TOMOGRAPHIC VELOCITY MODEL BUILDING WITH Q, ORTHORHOMBIC
FORWARD MODELING.
DIFFRACTION IMAGING
5-D INTERPOLATION
A unique technique that is very complementary with Seismic and it is a great tool that helps to minimize the risk to find oil and gas.
The Amplified Geochemical Imaging method is an advanced surface geochemical prospecting tool capable of detecting and quantifying many organic compounds up through phytane. This geochemical sampling system employs the GORE Module (patented passive soil vapor sampling device), state-of-the-art chemical analysis and sophisticated statistical geochemical pattern recognition from over twenty years of experience in soil gas geochemical exploration and analytical chemistry. It is capable of differentiating accumulated reservoir hydrocarbons from background hydrocarbons such as those emanating from source rock or residual migrated oil.
Typical applications of this technique include:
AGI's unique and highly sensitive passive diffusion modules can detect these compounds in soil gas, air and water, at levels in the sub part per billion range. Gore Surveys technology for Exploration has been used effectively in over 130 basins in more than 56 countries in all terrains including desert, jungle, plain, tundra and off-shore.
Structural Seismic Interpretation
In structural seismic interpretation, seismic data collected from the field is used to build structural, three-dimensional maps of the subsurface geology.
These three-dimensional maps of the well-site geology can be used to display a visual representation of the subsurface and distinguish separations between geoclines to help identify the most optimal drilling location.
Lithologic Seismic Interpretation
Unlike structural and stratigraphic interpretations, lithologic seismic interpretation focuses on changes in porosity, fracture intensity and lithology from the collected seismic data. Lithologic seismic interpretation can provide valuable information in the form of direct hydrocarbon indicators, which could potentially identify the presence of hydrocarbons in the region.
Stratigraphic Seismic Interpretation
Stratigraphic seismic interpretations help geologists develop chronostratigraphic frameworks based on the patterns of reflections in the seismic data. The boundaries between subsurface regions are identified on the basis of reflection termination patterns and the continuity of the reflections.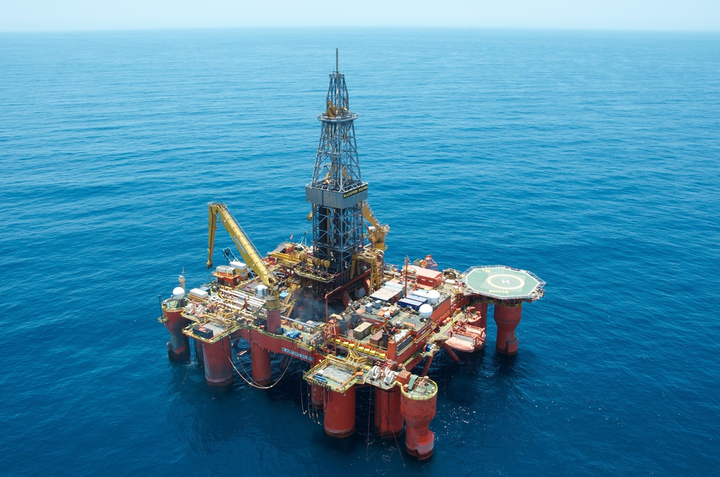 Natural Source Zone Depletion (NSZD) describes processes that result in the transformation of LNAPL contaminants into inorganic dead-end products (e.g., carbon dioxide, or CO₂). These transformation processes are called mineralization.
Most mineralization processes are driven by microbes and result in the oxidation of petroleum compounds into CO₂. This oxidation requires external electron acceptors such as oxygen, which drives aerobic biodegradation. Under anaerobic conditions, possible electron acceptors are sulfate, nitrate, and metal oxides.
Recent and ongoing research suggests that LNAPL NSZD rates can be significant. LNAPL degradation rates at hydrocarbon spill sites range from hundreds to thousands of gallons per acre per year; these rates are similar to those achieved by active remediation efforts (such as hydraulic recovery). Therefore, NSZD should be considered a viable remedial option and/or a benchmark for other remediation efforts.
Amplified Geochemical Imaging LLC has been using Geosurveys & Services LLC for the past eight years and have always been completely satisfied with their performance. They have done an excellent job as our representative in Colombia and elsewhere in South America and have been instrumental in increasing our sales in the region. I'm happy to recommend the services Geosurveys & Services LLC
http://www.agisurveyes.net/
The knowledge and experience of Geosurveys as well as the local contacts were very important and very useful for us in Bolivia.
We would not have achieved our contract in Colombia if it were not for the help of Goesurveys, which did a very professional job in a perfect timing. We highly recommend them!
Integrity is the word we use to define Geosurveys and Services LLC. Transparency and honesty are the bases to do business with Patricia Slind and her team. We are very satisfied and happy to recommend them.
http://www.globalseismicrepairs.com/
GEOSURVEYS & SERVICE LLC has maintained commercial relations with us for more than 5 years, standing out for being a serious company and complying with all commercial agreements. We will keep continuing doing business with them
INFORPETROL and SOUTHMINERA SAS
An integrated and comprehensive service such as that offered by Geosurveys LLC, is ideal for more successful exploration projects in Latam
I have been working with GGS for a few months now and I am impressed with their connections and knowledge of the South American market. Patricia already has brought a number of quality leads. She is easy to work with, and I am excited about the opportunity to work together.